Every woman needs at least one good handbag. Handbags are functional and stylish and ideally you'd never have to sacrifice either function or style for the sake of the other. Baggu has a collection of handbags that perfectly shows how function and style should be present in equal measures when it comes to handbags.
After you finally find the perfect handbags, you now have to know how to style them. Unfortunately, many women think that one handbag can work for all occasions. This is usually not true. Not just because of the event itself, but because of their clothing. If you decide to buy a bright blue bag, you can't take that with you to a formal event where you're wearing a red dress. It would look uncoordinated and like you don't care about your appearance, no matter how beautiful the two pieces are separately.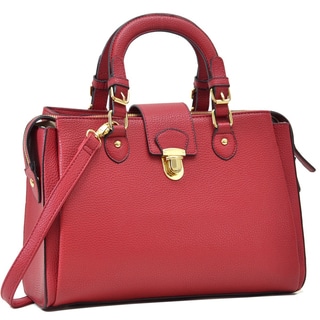 Obviously, the event you're going to is the first thing to consider when you choose a handbag to wear. If you're just going to the supermarket, a backpack or sling bag style would work well. If you're going to a formal event, a clutch would be more appropriate.
Next, you need to know the basics of matching colors. Buy a handbag in a neutral shade like white or black. You'll get the most use out of them since they can be worn with any other color. Try to avoid wearing patterned clothes if your handbag has patterns on it. This can often look over the top. Even worse, don't wear clothes that have a completely different pattern than your handbag. For example, pairing a polka dot handbag with an Aztec print shirt. This is a fashion disaster.
When it comes to styling handbags, the bottom line is to keep your bag itself as simple as possible.